Projects Directory
Projects can be filtered by selecting an option from either or both of the drop down boxes on the right and clicking the search button.

Currently showing 1 project at random.

Reset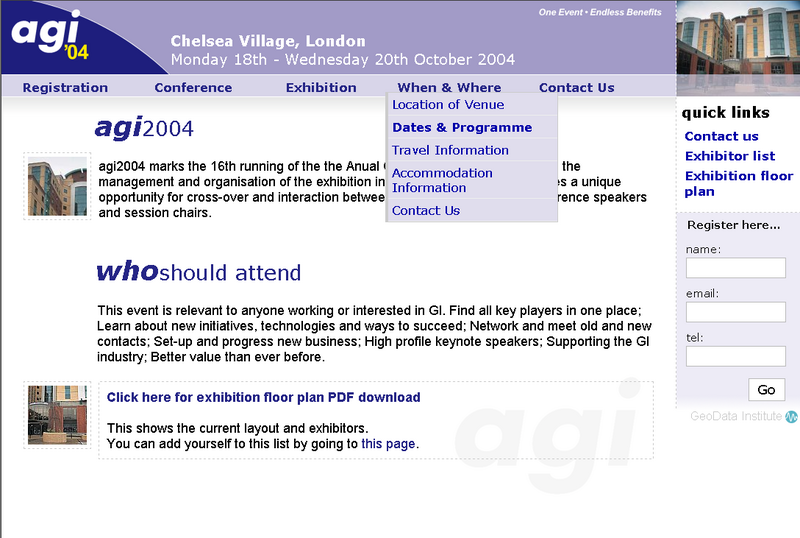 The AGI Events websites have been rapidly developed using our in-house Content Management System and hosted within GeoData's ISP facilities. As well as providing publicity and information for the high-profile AGI conference, the site supports online...
Year: 2004-2005