Projects Directory
Projects can be filtered by selecting an option from either or both of the drop down boxes on the right and clicking the search button.

Currently showing 1 project at random.

Reset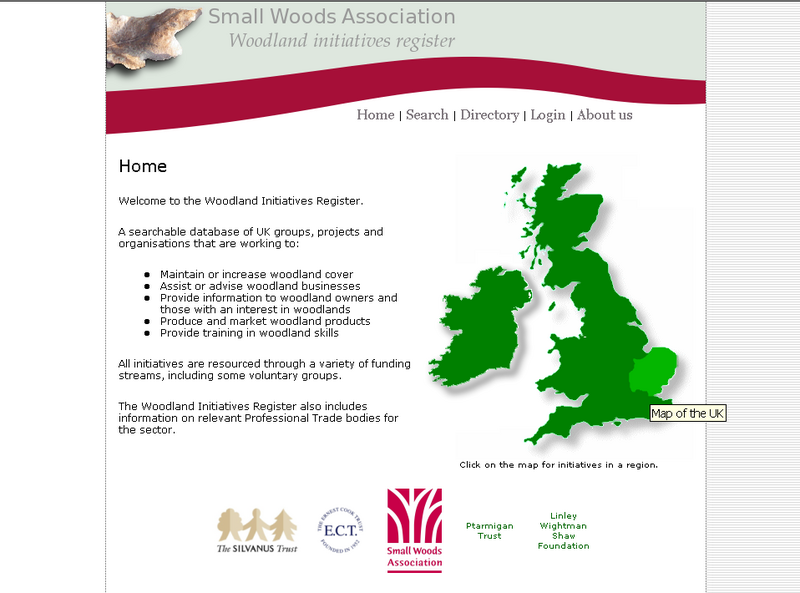 Small Woods Initiatives Register
The site uses Open Source web development and database technologies and allows users to carry out searches using spatial, keyword and area of activity criteria. Record holders are able to maintain their own records through the site. Funding and s...
Year: 2004