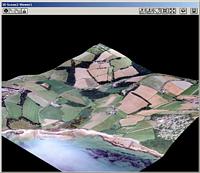 FloodNet - pervasive computing in the environment
GeoData are providing project and field management services as well as developing and hosting web-based GIS interfaces for the programme.
GeoData and other technical partners are part of a major programme for applications development for pervasive computing in the environment. Multiple Access Communications, Saturn Solutions, IBM, Electronics and Computing Science and the GeoData Institute are developing the technologies to monitor flood levels through pervasive computing technologies. Technologies are initially being tested on the tidal Crouch estuary which is subject to daily tidal flooding.